I ask because I honestly thought that after the horror of Newtown that things would change.  On December 16th, it will be the one-year anniversary of that horrible event.  Twenty small children and six staff members were killed .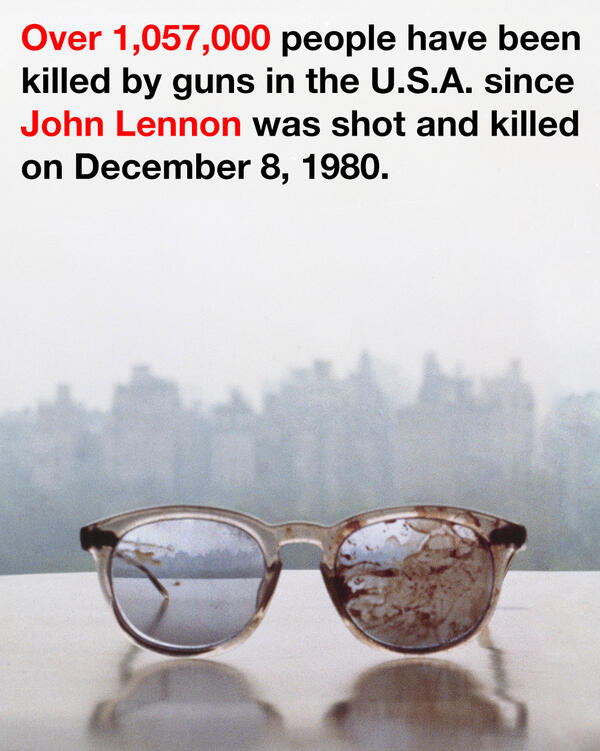 Today is December 8th which is the 33rd (!) anniversary of John Lennon's murder.  This is what his widow, Yoko Ono, tweeted. Those are his actual glasses.
When does this stop?  
Over at The Stranger Slog, they had a running thread nearly every single week of toddlers and kids who got a gun and accidentally shot themselves or other kids they were playing with nearby.  The Slog managed to find a story every - single - week.
I note that in Iceland they passed a very sad mark for their country last week.  It was the FIRST time in their country's history that police officers shot and killed a man.  (He was mentally ill and would not put down his weapon.)  The police extended their condolences to the family.  How does this compare to what we allow in our own country?
I know its the holidays.  We want to have fun and loving times with friends and families. 
But please consider these events.
Thursday, the 12th
, there is an event at
Town Hall
($5) focusing on
keeping kids safe from guns
.